KeysMe Lunar01 Mechanical Keyboard - Lunar White
1 x KeysMe Lunar 01 keyboard
1 x Manual
1 x Laser stickers
1 x PET dust cover
1 x Coilecabel USB-C to USB-A
1 x 2.4GHz dongle
1 x Type-A to Type-C adapter
1 x Keycap& switch puller
1 x Crowbar
14 x Silicone bottom gasket
2 x Rockets(No light)

Fast Delivery From the USA

Free Return & Exchange
In Every Tiny 1², Infinite Work Delight Awaits
Ever thought your keyboard could be the star of the show in your office, drawing a crowd of curious colleagues? Lunar01 isn't just a mechanical keyboard; it's your office's dazzling superstar.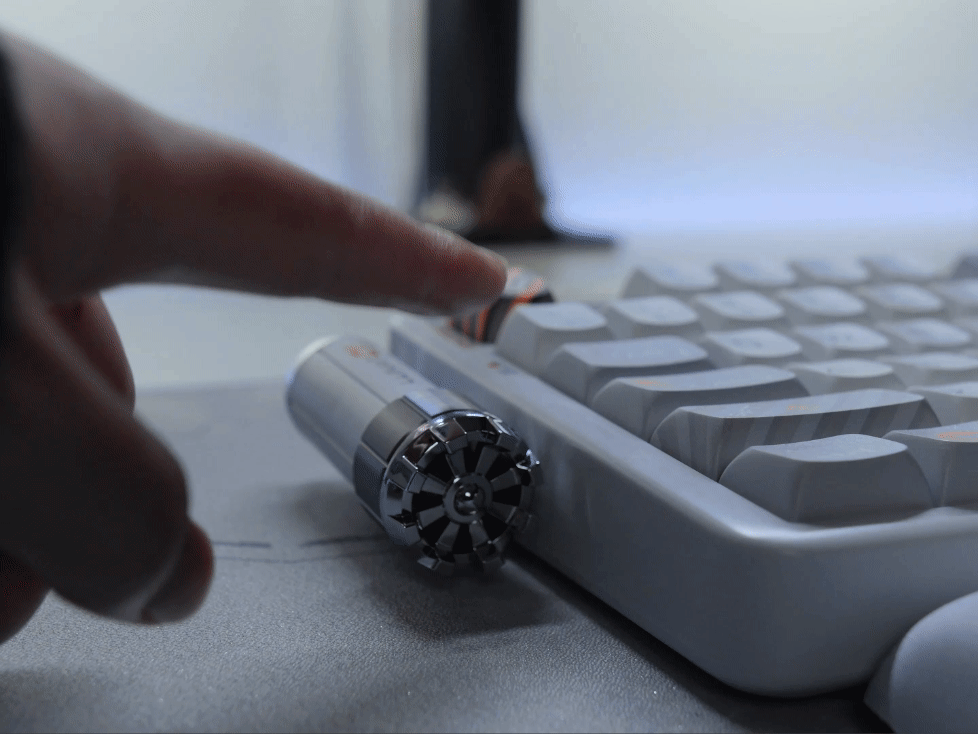 Unleash Your Creativity
With two rocket-themed fingertip gyroscopes, you can play at any time. Not only does it help you unlock your creative potential during work breaks, but it also turns into a magical accessory, making everyone forget their fatigue.
Wireless Performance
A three-mode wireless gaming-grade mechanical keyboard. Compared to regular keyboards, it allows users to enjoy greater flexibility and freedom without being restricted by wired connections.
SWITCH OPTIONS
Find Your Perfect Match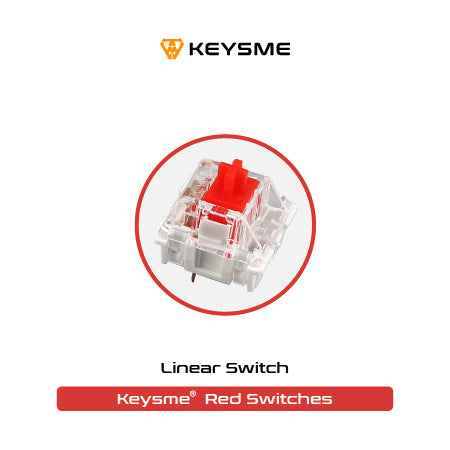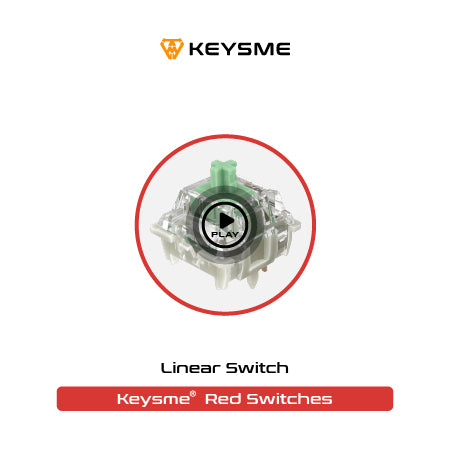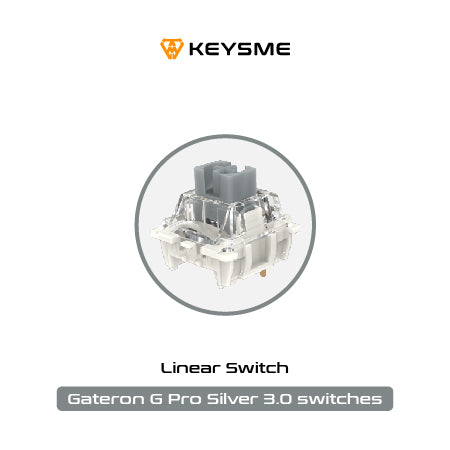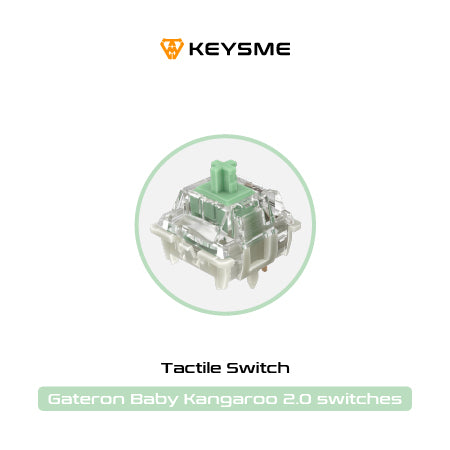 Feedback from Our Customers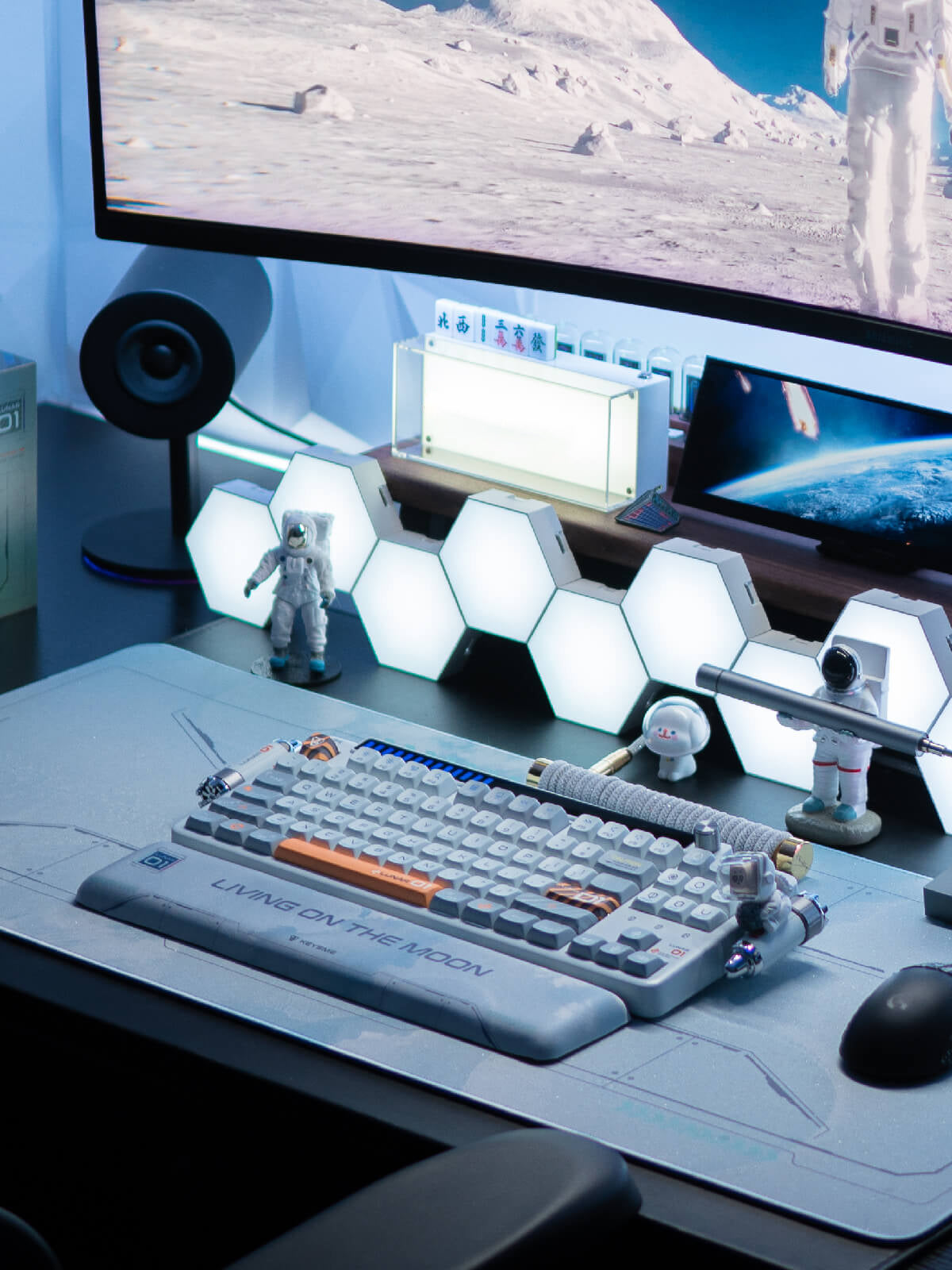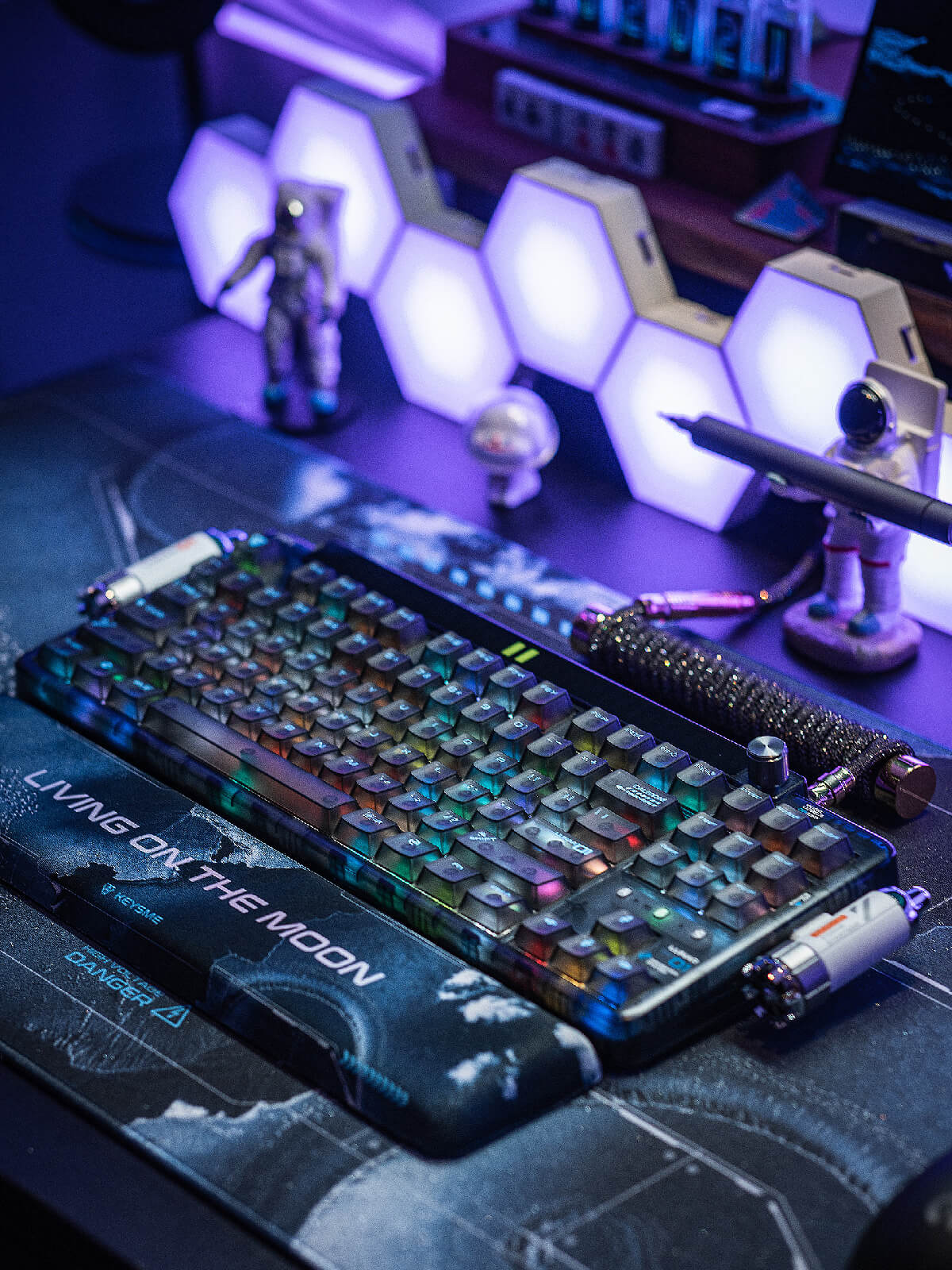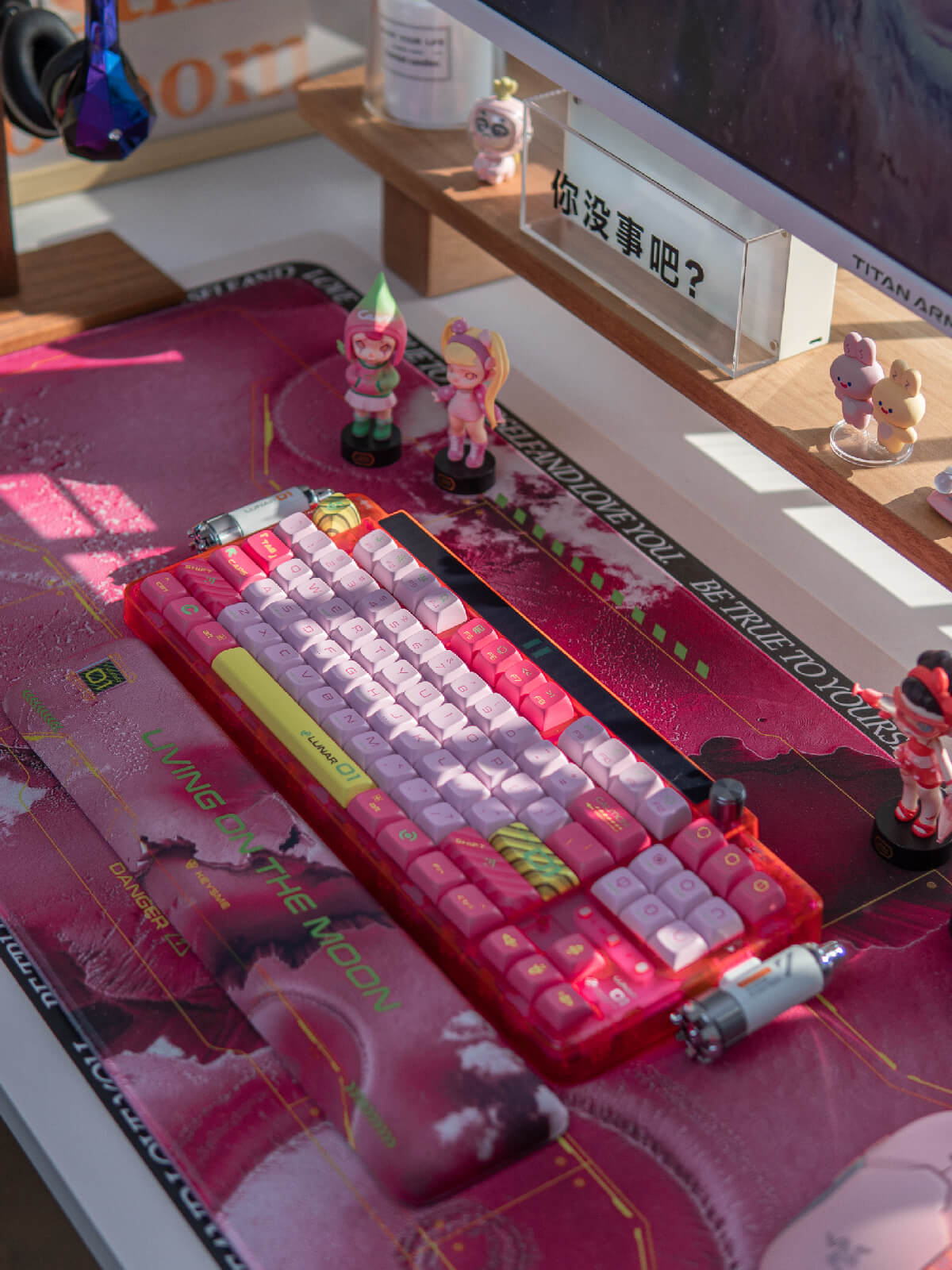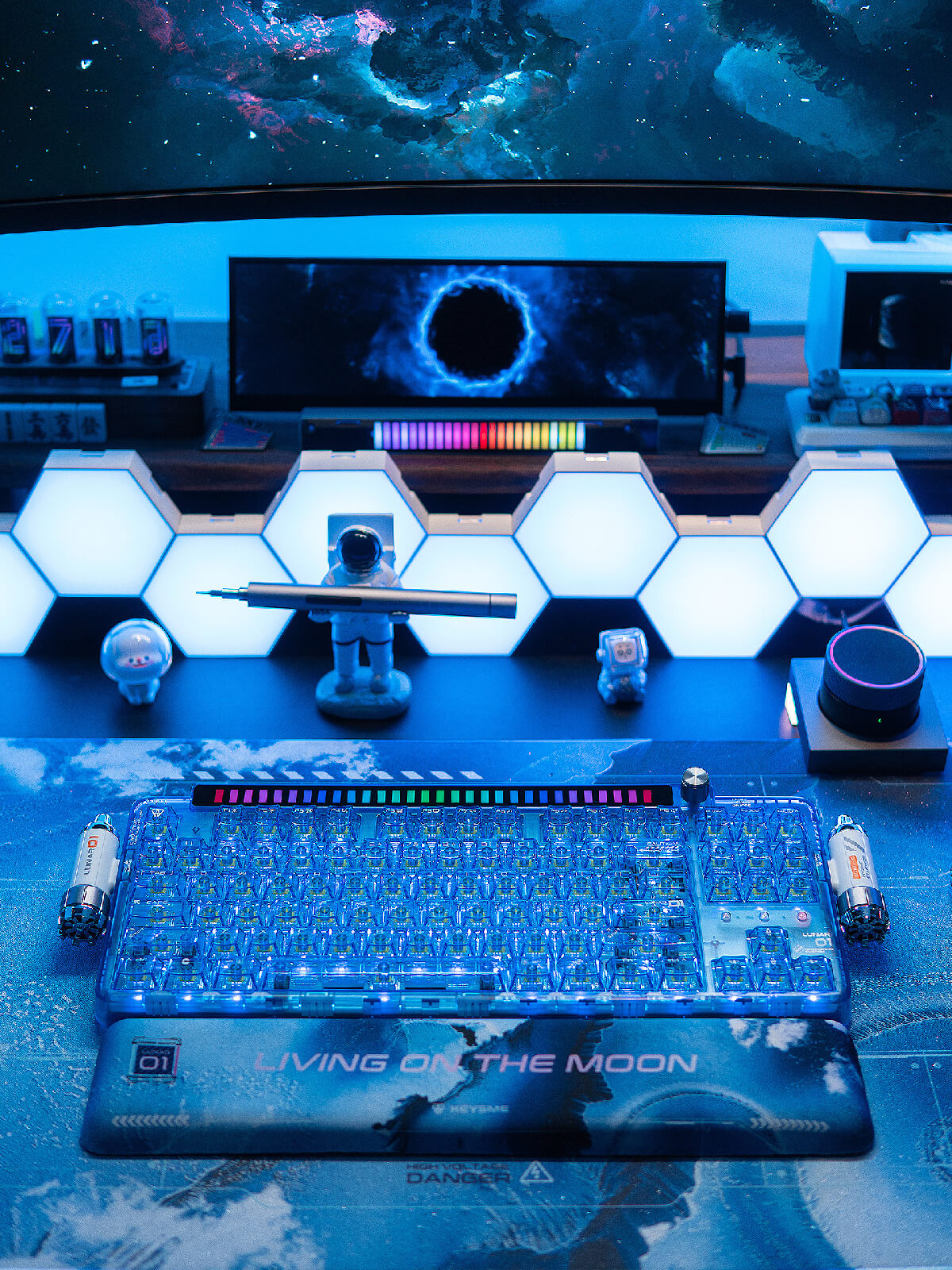 Appearance and experience: The appearance is very good, the keycap design is very good, and the light effect is also very silky. Pressing and tactile feeling: The key pressing is very silky, and the sound is very rich. It does not have the empty feeling like my previous keyboard. The wrist rest provided is very supportive. And it has rebound, so you won't feel tired even if your wrist is resting on the keyboard for a long time. Response speed: The response speed of 2.4g link is still very fast, and you can't feel the delay.
amazing
Just bought this for home just to see if it improved gaming. Instantly fell in love with the heavier weight of this. I don't know yet but I imagine it won't slide around as much.
The keys have a welcoming sound and feel that I'm still not able to describe. It's just noticeably better, all of it. I'm getting one for my office because I want to type on this thing all day.
I've always preferred free standing keyboards over laptop keyboards but this is a whole new level for me. Ordering another one now for my office. If the price is right for you, buy it. I don't think you'll regret it.